| | |
| --- | --- |
| iems-ltd.co.uk © 2011 | |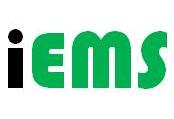 Integrated Energy Management Solutions Ltd
About Us

Established in 2010, Integrated Energy Management Solutions Ltd is a provider of intelligent, integrated systems and solutions for better energy management, carbon compliance and power quality monitoring, with no impact on efficiency, sustainability or the environment.

Working with the most innovative manufacturers of market leading technology, iEMS combines both experience and capability to undertake system design and implementation of solutions from a simple kWh meter install up to a monitoring and control system for operation wide real-time metering of all utilities, to help your business to identify and reduce wasted and inappropriate use of energy using simple, intuitive web-based interactive tools and energy management software.

So whether it is metering for legislative or design compliance (Building Regulations Part L2, CRC Energy Efficiency Scheme, ISO 50001, BREEAM etc.) or sub-metering of a building or process to control and apportion energy costs, iEMS will have a solution to suit you.

iEMS is a solution provider of Janitza Electronics smart energy management systems and has adopted their 3P strategy to combine power monitoring, power management and power quality solutions using state of the art metering technology with an easy to use software monitoring package.

Schneider Electric PowerLogic ION power monitoring software and Simple Energy Management Solutions (SEMS) also forms part of our offer and iEMS currently supports several ION Enterprise, System Manager and iRIO monitoring systems for a selection of important clients.
'Your Energy, Our Expertise'